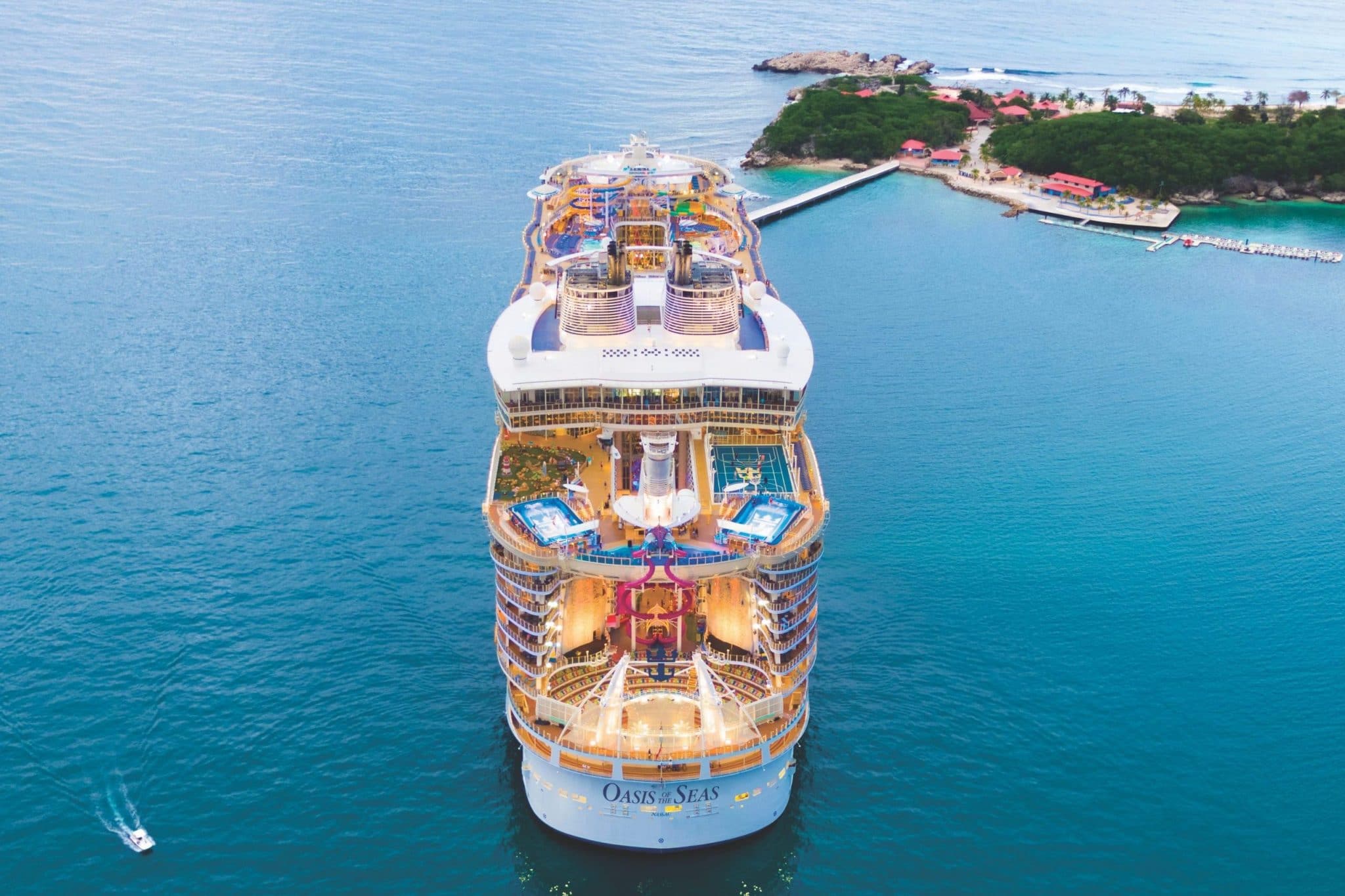 Royal Caribbean kondigde vandaag aan dat zij in de lente van 2022 weer volledig in de vaart zullen zijn. De laatste groep schepen gaan stapsgewijs weer varen vanaf september tot mei 2022. De Oasis of the Seas trapt af met cruises vanuit Cape Liberty, New York, naar de Bahama's.
"We zijn verheugd en dankbaar dat we kunnen zeggen wanneer al onze schepen zullen terugkeren, vooral voor reizigers die hun cruises aan het plannen zijn. Meer dan 110.000 gasten hebben sinds december 2020 met ons gevaren en hebben dat veilig gedaan", zegt Michael Bayley, president en CEO van Royal Caribbean International. "Het is ongelooflijk om families weer samen te zien komen aan boord van onze schepen die varen in de VS, het Caribisch gebied, Europa en Azië. En het is geweldig te weten dat we binnenkort meer gasten kunnen verwelkomen op een veilige manier wanneer onze hele vloot terug is in het voorjaar van 2022."
Overzicht van laatste groep schepen:
Oasis of the Seas – vanaf Cape Liberty, New Jersey, start op 5 september. Daarna vanaf Miami in november.
Liberty of the Seas – vanaf Galveston, Texas, start 3 oktober
Serenade of the Seas – vanaf Tampa (16 oktober) en later vanuit Florida (december) naar Caribisch gebied.
Explorer of the Seas – vanaf Puerto Rico naar Zuidelijk Caribisch gebied, start 7 november.
Navigator of the Seas – vanuit Los Angeles en later vanuit San Lucas, Mexico (begint 19 november)
Grandeur of the Seas – vanaf Barbados, start 5 december
Ovation of the Seas – vanaf Sydney met alleen Australische bestemmingen, begint 13 december.
Brilliance of the Seas – vanaf Tampa, start 16 december
Enchantment of the Seas – vanaf Baltimore, start 23 december
Vision of the Seas – vanaf Fort Lauderdale, Florida, begint 24 januari 2022
Voyager of the Seas – vanaf Barcelona, start 25 april 2022
Radiance of the Seas – vanuit Vancouver naar Alaska, begint 29 april 2022
Rhapsody of the Seas – vanuit Rome in Middellandse Zee en Griekse eilanden, start op 23 mei 2022.
Een overzicht van eerdere schepen die weer in de vaart zijn gekomen, vind je hier.
Zoek je Royal Caribbean cruise uit bij:
Captain Cruise Cruisereizen Cruisewinkel Travel Store